Winnebago Winnie Drop Compared To R-pod
The Winnebago Winnie Drop offers several benefits over other tear-drop travel trailer products like the Forest River R-Pod.  Building a tear-drop trailer must take weight into consideration.  Often, reducing weight sacrifices structural integrity.  The Minnie Drop combines the use of quality materials and construction techniques to produce a rock-solid little trailer. 
Winnebago Winnie Drop Construction Advantages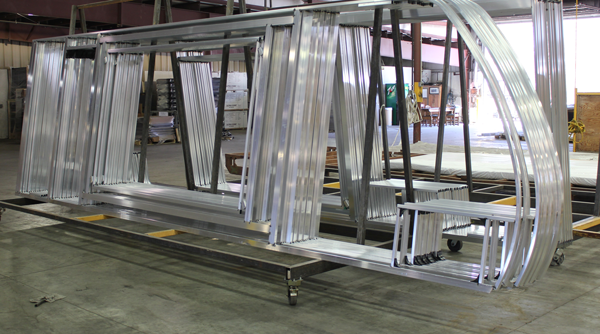 Winnebago Welded Aluminum Frame

While many manufacturers incorporate aluminum framing in the sidewalls, they often use wood from the roof trusses, front, and rear.  With the Winnebago Winnie Drop, you get a six sided aluminum cage.  Winnebago also uses solid material inserts in areas where screws will be added.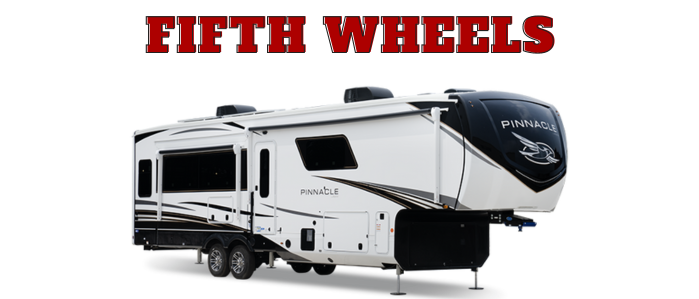 Winnebago Travel Trailers Marine Grade Plywood Floors

Winnebago builds their floors using exterior grade tongue and groove plywood that is securely fastened to aluminum floor supports for a superior foundation.
Another technique used by R-pod and many other tear-drop trailers is using a laminated floor.  As you walk in different brand trailers, take not to the give in the floor, because that won't get any better after a few years of camping.  A laminated floor is built with an inner an outer 1/4" piece of plywood glued to Styrofoam.  The glued layers become stronger than the individual layers, but the problem is; what happens if water gets into the floor?  Water finding its way into the floor will cause the layers to separate making the floor "spongy" and soft.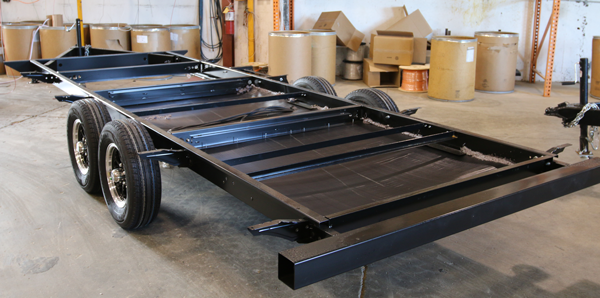 Winnebago BAL Chassis

Winnebago believes an RV should be rugged and reliable. That's why they utilize a BAL Engineered Chassis designed with the industry leading strength to weight ratio, rust protection, and durability.  The non-welded chassis is secured using automotive huck bolts providing the best frame available.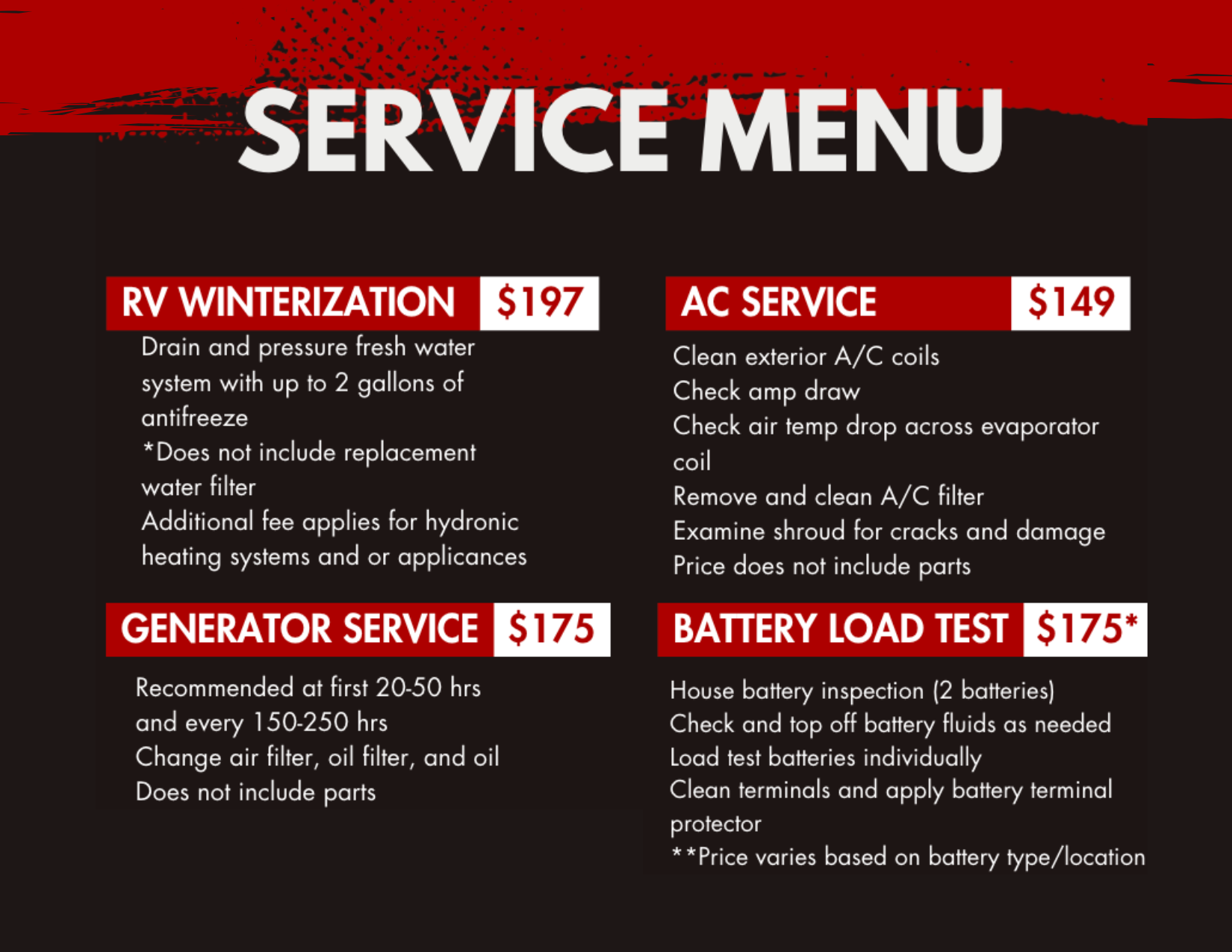 Winnebago True Gel-Coat Fiberglass Sidewalls
When it comes to sidewalls, looks can be deceiving.  Many manufacturers building travel trailers and tear-drop trailers, including the R-pod by Forest River, use a smooth sided exterior skin.  Although they may claim it is fiberglass, it is actually fibre-reinforced plastic (FRP).  The Winnebago Winnie Drops are built with actual gel-coat fiberglass.  This is the same sidewall you will find on a $500,000 motorhome!  Unlike FRP (which come on a roll), gel-coat fiberglass is produced with chopped fiberglass and resin to create an extremely strong and durable outer shell.  You will also notice that the side-wall on a Winnebago Minnie Drop is extremely shiny; like glass.  In comparison, the FRP will be slightly dull, and you will also be able to see the fibre strands in the plastic.  The gel-coat fiberglass is approximately 3 times as thick as FRP creating a much stronger exterior.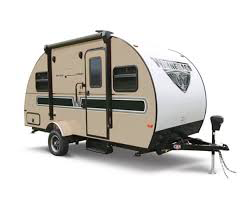 Winnebago Amish Crafted Real Wood Cabinets

The exterior roof material used in a Winnebago Winnie Drop is FRP in lieu of EPDM rubber which is used on most travel trailer.  The one-piece FRP roof is stronger and requires less maintenance than its rubber counterpart.  Again, you will find FRP roofing used on expensive motor-homes, but rarely used on travel trailers. 
Moving to the inside of the Winnebago Winnie Drop you will find stunning Amish crafted cabinets.  The cabinet doors are built using a mortise and tenon joint like you would find in a residential cabinet door; not a mitre cut that is stapled together.  All the stiles and cabinet frames are screwed and glued together with solid lumber core.  Many brands use medium-density fibreboard (MDF).  MDF is an engineered wood product basically comprises of saw dust that is glued together with wax and resin.  It is likely you have had experience with this type of product at your home with an inexpensive piece of furniture that you may have purchased and assembled.  It does not hold a screw well, and it will break down easily if it gets wet.  Unlike your home (which has conditioned air space year round), a trailer is not heated and air conditioned year round.  This means humidity levels and moisture inside the trailer will be higher than you would find in a house.  Over time, this can create serious issues with MDF. 

These are just a few examples of the benefits you will have owning a Winnebago Winnie Drop over other tear-drop trailers like the Forest River I-pod.  Admittedly, the Winnebago product is not the cheapest in its class, but when you consider what you are getting for your money; it is an unsurpassed value.  In our opinion, the few hundred dollars you spend now, will pay for itself five-times over during your ownership.  Like they say; "You get what you pay for".
Teardrop Trailer
AWESOME, LIKE NEW INSIDE AND OUT

AWESOME, LIKE NEW INSIDE AND OUT