Winnebago Itasca Motor homes - Fretz RV Winnebago Dealer
Winnebago Itasca Motor homes are the best selling motor homes on the market today. The Winnebago name is so well recognized that people often refer to any motorhome as a "Winnebago". Winnebago Itasca has built a reputation over the years for building a quality and innovative motor home.
Winnebago Industries first opened in 1958 by founder John K. Hanson in Forest City, Iowa.
What many people don't know is that Winnebago started as a travel trailer manufacturer. To improve and control quality, Winnebago Itasca manufactured many of the components used in production of their motor homes, including furniture.
In 1966 the first Winnebago motor home rolled off the assembly lines. Through the use of the assembly line and other manufacturing innovations in the motor home industry, Winnebago Industries could produce a motor home that sold for half the price of the competition.
Winnebago Itasca has seen continued success in the RV industry, and in 1977 Winnebago produced its 100,000th unit. Today Winnebago continues to thrive and is a world renowned RV manufacturer. One thing that hasn't changed is Winnebago's commitment to quality. Winnebago Industries manufactures approximately 70% of the components used in the production of their motor homes; more than any other RV manufacturer today. By keeping more of the manufacturing within the company, Winnebago offers its owners unparalleled quality. Winnebago offers unique key features like the Maxum Chassis, SUPER STRUCTURE, Store More, True Level, True Air, Rest Easy, and PowerLine just to name a few.
The Winnebago Industries commitment to providing high quality, great value, efficient design and eye-catching style in motor homes remains the driving force in Forest City, Iowa.
Fretz RV is proud to to be a Winnebago Itasca Dealer. Fretz RV has been in business since 1946. We have the knowledge and expertise to help you select the best RV for your needs. At Fretz RV, we are committed to our customer's total satisfaction. Our well equipped service department and RVIA certified technicians will keep your RV on the road, and provide you with valuable warranty and maintenance service. Please contact us regarding your RV needs and be sure to browse our RV inventory online. You may also find our RV Buying Tips and GO RVing pages helpful.
Fretz RV, your Winnebago Itasca Dealer ! We are also one of few Winnebago Circle Of Excellence dealers in the United States and Canada.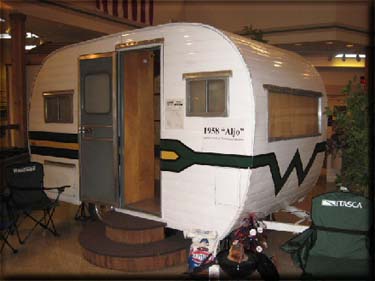 Winnebago Travel Trailer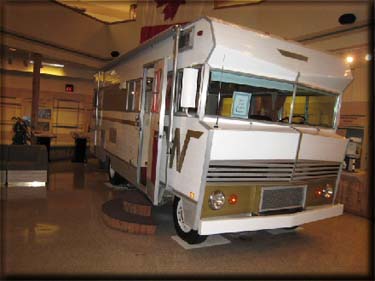 1966 Winnebago Motor Home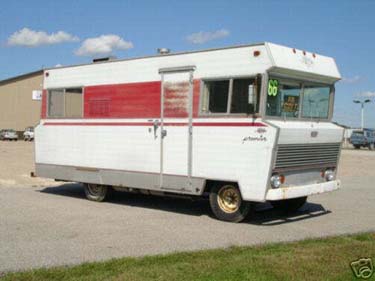 Winnebago Class A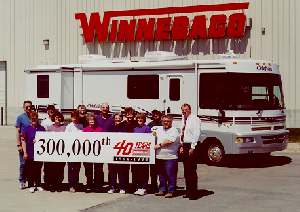 300,000th Winnebago
Winnebago Itasca