What is the Route 66 RV Network?
Route 66 began in the fall of 2003 with 17 charter members. The business philosophy was simple; provide a robust service network to provide customers with the best ownership experience possible. The Route 66 RV Network quickly grew to over 150 locations throughout the United States and Canada. With Route 66, the customer get's the best of both worlds; the personal care and commitment of a locally owned small business with the convenience and savings of a $2 BIllion organization.
In 2013, Route 66 undertook another significant initiative; aligning with the KOA Kampgrounds, the most recognized name in outdoor recreation. This gives Route 66 Members even more benefits including discounts on camping.
When you shop with a Route 66 dealer, you know what to expect. All Route 66 dealers are handpicked by their peers based on their reputation for integrity, customer service, and after-sale support. Only the finest dealers in North America are invited to join Route 66, and their commitment to serving customers and creating a great RV ownership experience. At Fretz RV, we are proud to be a part of the Route 66 RV Network. We have been dedicated to complete customer satisfaction, reliable service and quality products since 1946 and that's exactly what Route 66 promises and has proven to deliver to their customers.
Both Route 66 and Fretz RV are well equipped and serious about their promise: "Wherever the road takes you, you, can count on us!".
Our Commitment to You: The Route 66 10 Commitments
Conduct all business activity with the highest level of personal and corporate integrity.
Treat every customer and supplier as we would want to be treated.
Present our products and services in an honest and fully disclosed manner.
Address any and all customer or supplier concerns with a civil and open attitude.
Fulfill all promises, commitments and warranties made to our customers, suppliers and community.
Fully comply with all laws that govern the operation of this dealership.
Communicate with all sales and service customers in writing when at all possible, when providing estimates and quotes.
Give every customer the best value possible for his or her investment.
Never stop striving to improve our customers' sales and service experience.
Be a positive voice in our community for the benefits of RVing.
FREE Camping membership with every purchase, click here to learn more.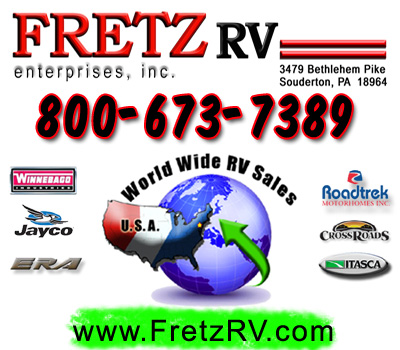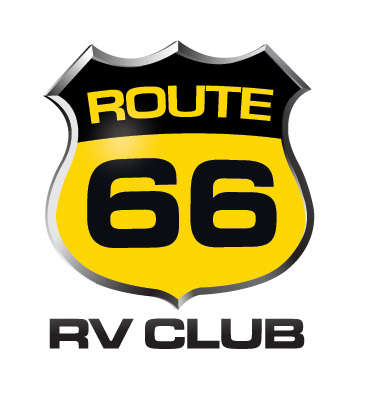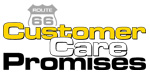 10% off parts and accessories at any Route 66 RV Network parts store in North America (not including service, special order or on sale parts).
We will make every effort to diagnose your RV's problem within one service business day of your arrival and if possible, complete the repair or place your RV in the service schedule with a preferred status.
We will use the Network's Proprietary Parts Network to quickly locate and secure any parts needed that are unique to your RV's year, make and model.
We will assist you in securing nearby accommodations and local transportation, if needed, while any service work is being performed.
We will make arrangements for you with another local service provider if the Route 66 dealer you visited is unable to perform the service necessary due to manufacturer warranty or other service requirements.
You will be treated like a valued customer by every Route 66 RV Network dealer you visit in North America.