Class B Motorhomes by Roadtrek
Class B Motorhome: Its a Van, its a camper, its a VAN CAMPER.

Class B Motorhomes by Roadtrek are the best selling van campers since 1990. Class B motorhomes are fuel efficient, easy to drive and park, and are very versatile. This page includes Class B Motorhome interior photos and descriptions along with a list of class B motorhomes for sale. Roadtrek Class B Van campers are the finest Class B motorhomes on the market.

Interested in seeing how Roadtrek got started? Check out the this vintage Roadtrek Brochure of a 1978 Roadtrek Motorhome.

Roadtrek is the van camper that does it all.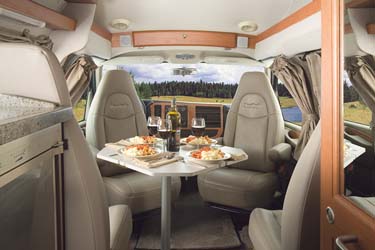 Its time to dine!

With your Roadtrek 190 Versatile, when its time to dine you have seating for four. The Roadtrek's driver and passenger seats rotate and with the use of the removable clover leaf table your van camper can comfortably seat four people for dinner.
Roadtrek Class B Motorhomes / Van Campers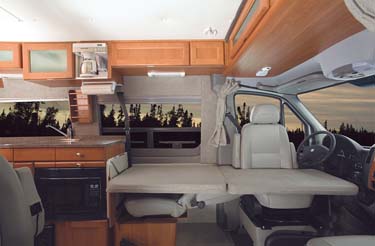 Roadtrek even has enough room for the kids!

The Roadtrek 190 Popular has sleeping for three, while the Roadtrek 190 Versatile has sleeping for four. This picture illustrate the use of the optional folding mattress. Roadtrek's front driver seat and the rear seat are used together to make the bed.
Roadtrek Class B Motorhomes / Van Campers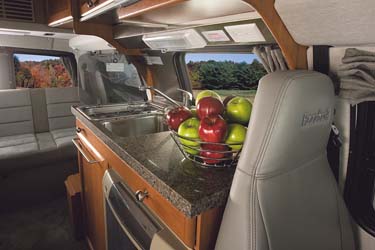 Roadtrek motorhomes have the the features of a much larger motorhome in vehicle small enough to drive everyday. Roadtrek van campers feature a Granite like counter-tops that rival luxury motorhomes of various shapes and sizes.
Roadtrek Class B Motorhomes / Van Campers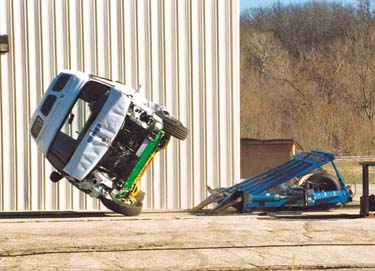 Roadtrek puts YOUR safety FIRST

Roadtrek is serious about manufacturing the safest class B motorhomes. In addition to safety features like air bags, electronic stability program (on Sprinter), tire pressure monitoring system, theft deterrent system, anti-lock brakes and automatic on/off headlights, we hire independent engineering firms to test our vehicles, many of these test are optional, but Roadtrek feels you are worth the investment to make sure you and your family are in the safest RV possible. The following are just a few examples of some of the safety testing Roadtrek puts its class B motorhomes through:

Fuel System Integrity Crash Testing

Fuel System Evaporative Emission Testing

Seat Belt Testing

Dynamic Rollover Testing

Roof Crush Resistance Testing

Automotive Manufacturer Style Durability
Testing - The only RV manufacturer conducting extensive durability testing where they put the equivalent of up to 120,000 miles!

Your safety is important to Roadtrek!
Roadtrek Class B Motorhomes / Van Campers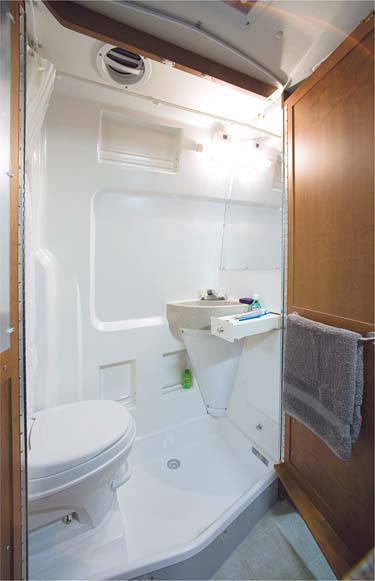 Can you take a shower or use the toilet in your Van?

Roadtrek motorhomes feature a fully functional bathroom and shower. No need to find the nearest rest stop when you are traveling with your own. Safe, convenient, and clean. Your Roadtrek has hot water, its own fresh water tank, holding tanks, microwave, refrigerator, and more.
---
Fretz RV has specialized in class B and class B+ motorhomes since 1988. We have the knowledge and expertise to make sure your class B shopping experience is a pleasant and informative one.

Have more questions about class B motorhomes? We'd love to help!
Roadtrek Class B Motorhomes / Van Campers / Class B Motorhomes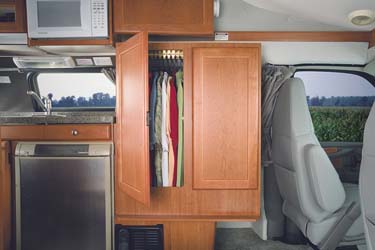 Roadtrek offers BIG storage in a small package.

Roadtrek has cabinets, closets, wardrobes, drawers, doors, and compartments. You have plenty of room for your camping "stuff" whether you are staying for a day, weekend, or week.
Roadtrek Class B Motorhomes / Van Campers
---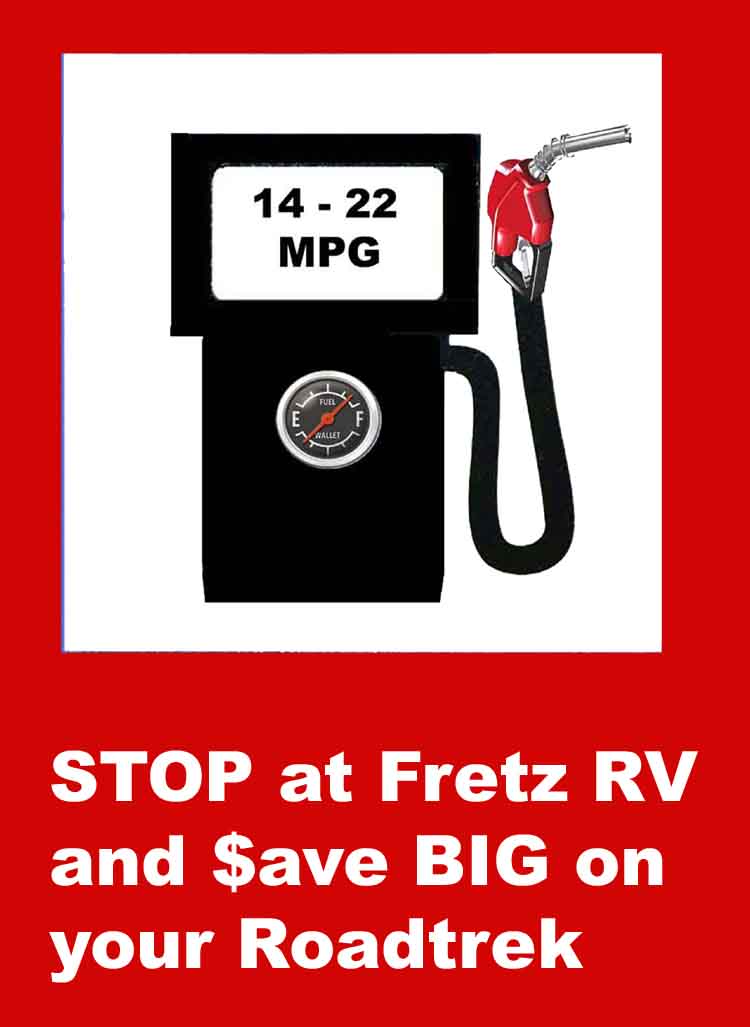 Roadtrek: The fuel efficient class B motorhome you can drive EVERYDAY!