Are you ready to consign your RV for something new and improved?  Join us on November 18th at 1 PM for the 2021 Winnebago Virtual Launch!  Get a sneak peek at the 2021 lineup for Winnebago RVs and find a floorplan that suits you!  Right now, you can browse our Winnebago RVs for sale at Fretz RV.

How to Join
Mark your calendar for November 18th, 2020, at 1 PM EST to be a part of the first Winnebago Virtual Launch ever!  Visit Fretz RV's website and join the virtual launch.  Sign up for updates and reminders so you won't miss a thing!
2021 Model Lineup
Winnebago is revealing some exciting new floorplans and features that you're bound to love for the 2021 year.  The new interiors for 2021 will feature sophisticated, neutral pallets and sleek designs that you'll love.  Get all the latest floorplan updates and a preview of new models coming soon!  Plus, find out about Winnebago's off-roading and boondocking packages that are making these RVs for versatile than ever!

360-degree RV Walk-Throughs
You may not be able to tour these latest designs in-person just yet, but during the launch you'll be treated to 360-degree tours of all the newest models and floorplans.  Browse video tours of Winnebago's latest wheel-chair accessible models that make camping possible for everyone.  You'll find updates that you've been dreaming of in the Forza class A motorhomes, plus a brand new floorplan coming this season.  Plus, a huge reveal for the Winnebago diesel motorhomes that you won't want to miss!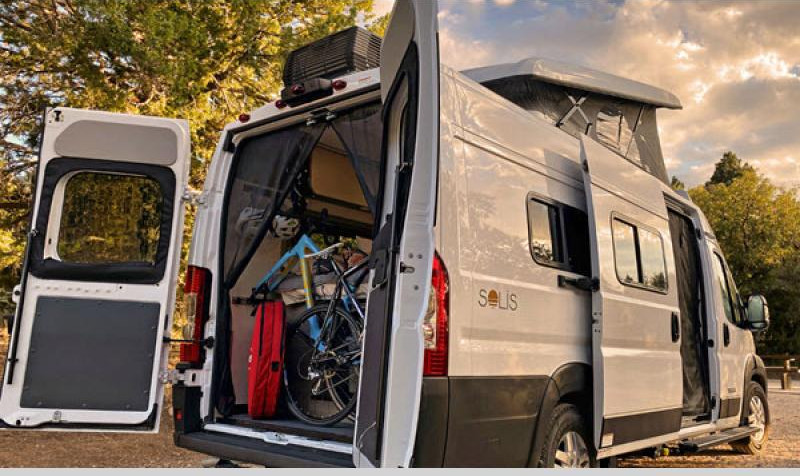 Contact us for more information.