Whether you've had enough of traveling the country with your RV and you're ready to settle down, or you'd like to set up a more permanent place at your favorite weekend retreat, destination trailers are an excellent option. These trailers are mobile and easy to move but offer more stability and better quality features than a standard travel trailer or fifth wheel. If you've found yourself asking, "what is a destination trailer?" We'll answer your questions below!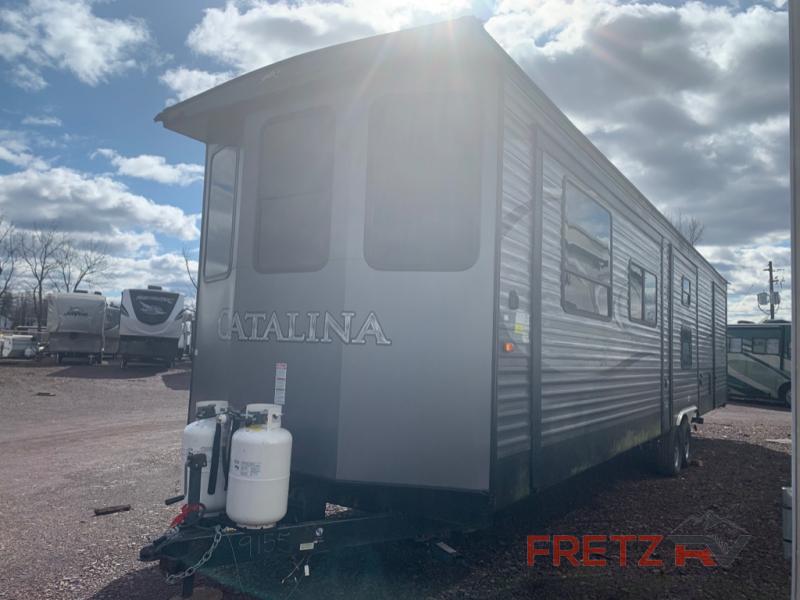 Extended Stays
Destination trailers are built to be mobile, but unlike other RVs, they aren't intended to be moved repeatedly. Instead, these RVs are best for setting up your favorite destination for seasonal stays or extended vacations. They often feature more spacious interiors with plenty of slides and lots of windows to allow natural light.
Residential Features
One of the main draws to a destination trailer or park model is they come equipped with residential features. You'll find residential refrigerators, four-burner stoves, full-sized ovens, and more features that will make it feel like a home away from home. You can even enjoy walk-in shower stalls, residential furniture and king beds in the master bedroom.
Get a Vacation Home for Less
Many people choose destination trailers as an affordable way to set up a vacation home at their favorite destination. These RVs make the perfect solution for seasonal camping and snowbirds. All you have to do is get it set up at the campground and schedule regular maintenance to keep it in great shape all year long. Own a vacation home for under $80k when you order a destination trailer.
Contact us today if you're looking for a great way to enjoy your favorite campground without the need to haul your RV every time you want to get away for a weekend.