In this TAXA Outdoors travel trailer review we'll look at the highlights of two of our favorite floorplans.  The TAXA Outdoors Cricket travel trailer is a great off-roading camper for a family of four and the TAXA Outdoors Mantis travel trailer will give a little extra living space.  Find out more below!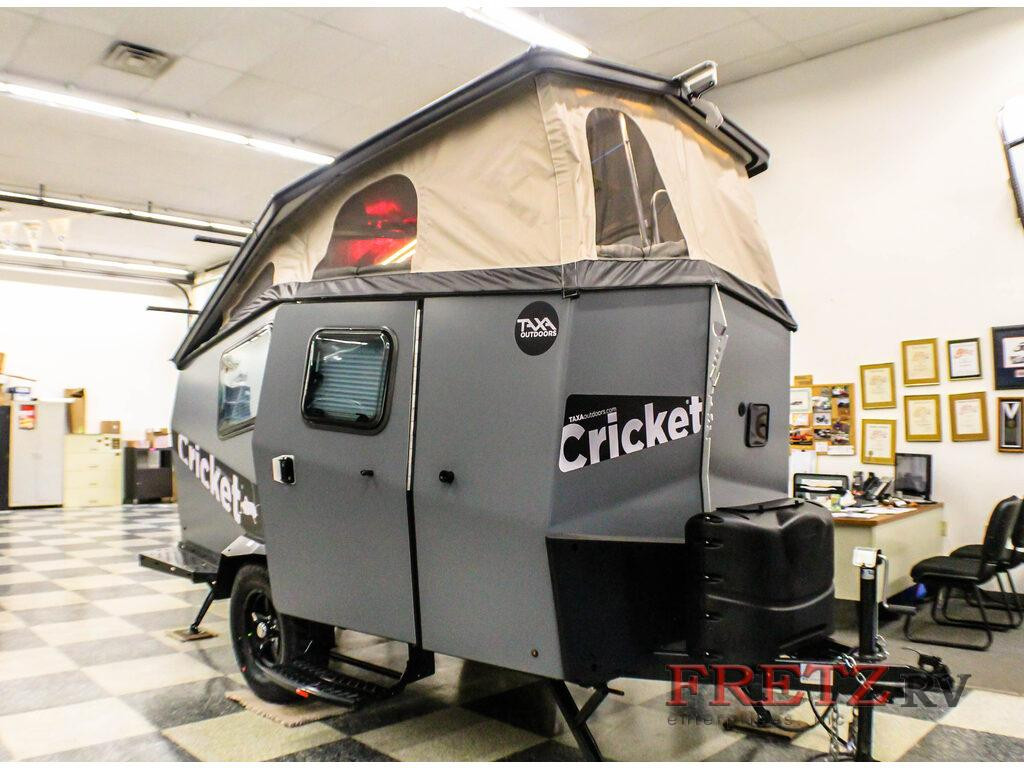 Off-Grid Camping
The TAXA Outdoors Cricket pop up travel trailer offers off-the-grid camping for you and your family.  All you need is a four cylinder vehicle and the 120V inlet for shore power connection along with the tow vehicle connection will charge your Cricket on the road.  Enjoy up to three days of complete off-road camping and all you have to do is drive to your favorite spot in order to charge.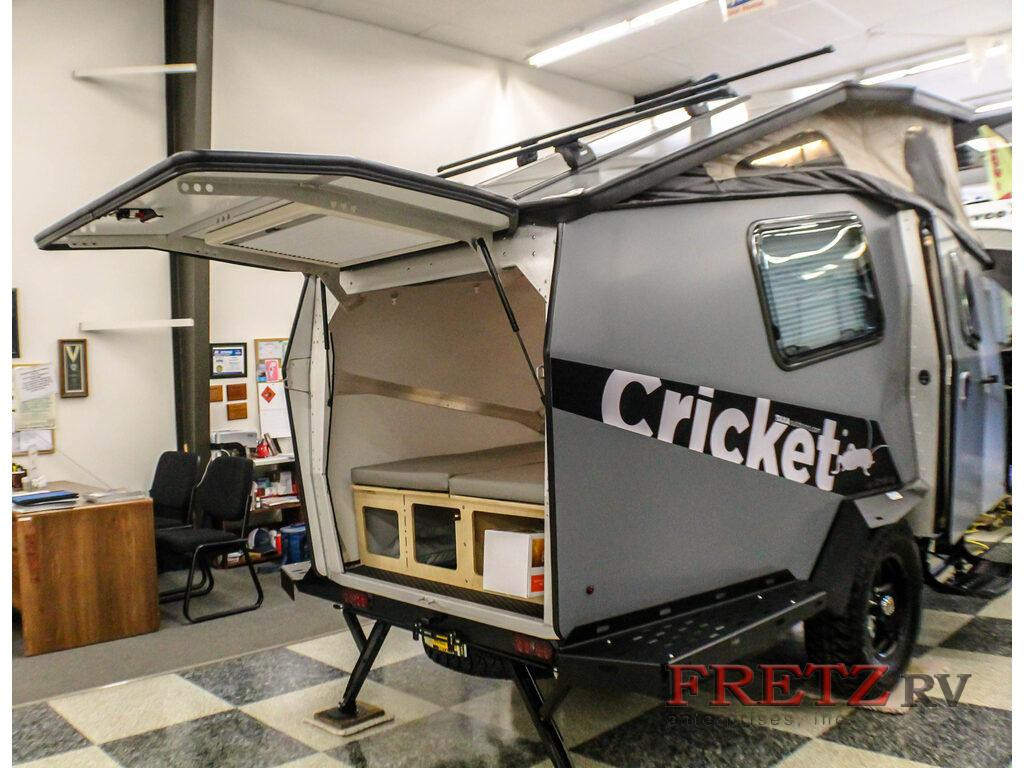 Sleeping for 4
Your family of four will easily fit into the TAXA Outdoors Cricket travel trailer or the TAXA Outdoors Mantis travel trailer.  In the Cricket the dining area folds down into a comfy queen bed and two bunks drop from the ceiling for a fun sleeping area for the kids.  In the TAXA Outdoors Mantis there's a large rear sofa that folds into a queen with under-bed storage and two bunks in the front of the trailer for the kids.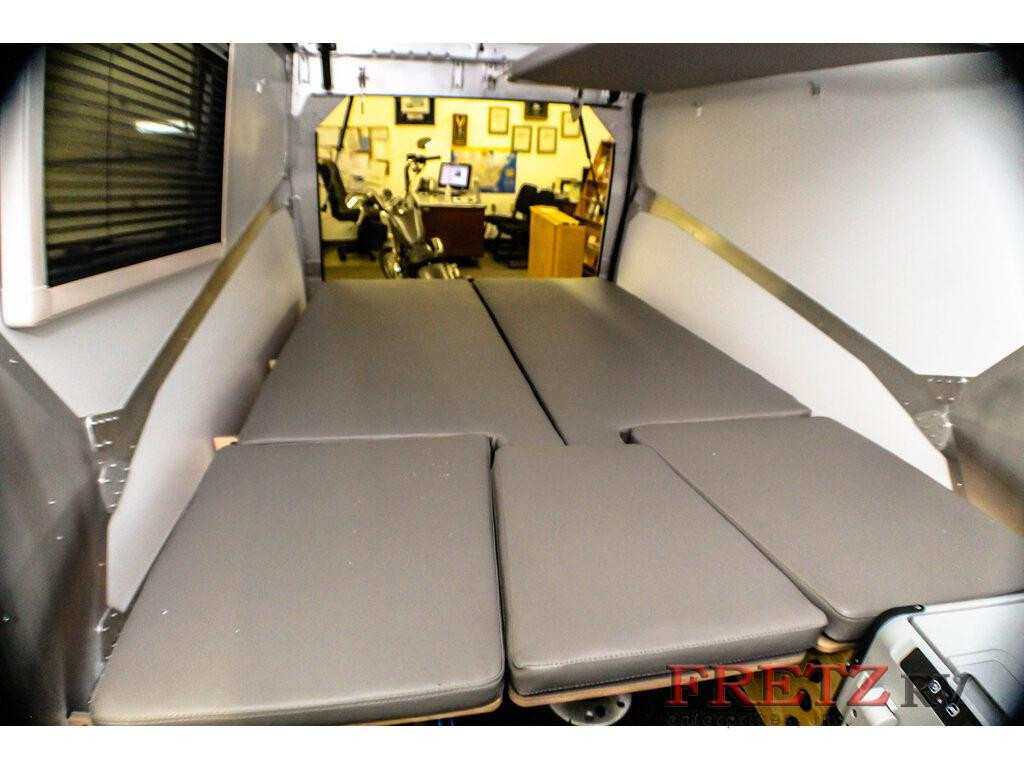 Storage
Not only do the TAXA Outdoors Cricket and Mantis travel trailers offer great storage throughout the campers, but they are incredibly easy to store when not in use!  Both the Cricket travel trailer and the Mantis travel trailer will easily fit in a garage or workshop.  The Cricket travel trailer only reaches 15 ft in length, while the larger Mantis travel trailer is only 18 ft.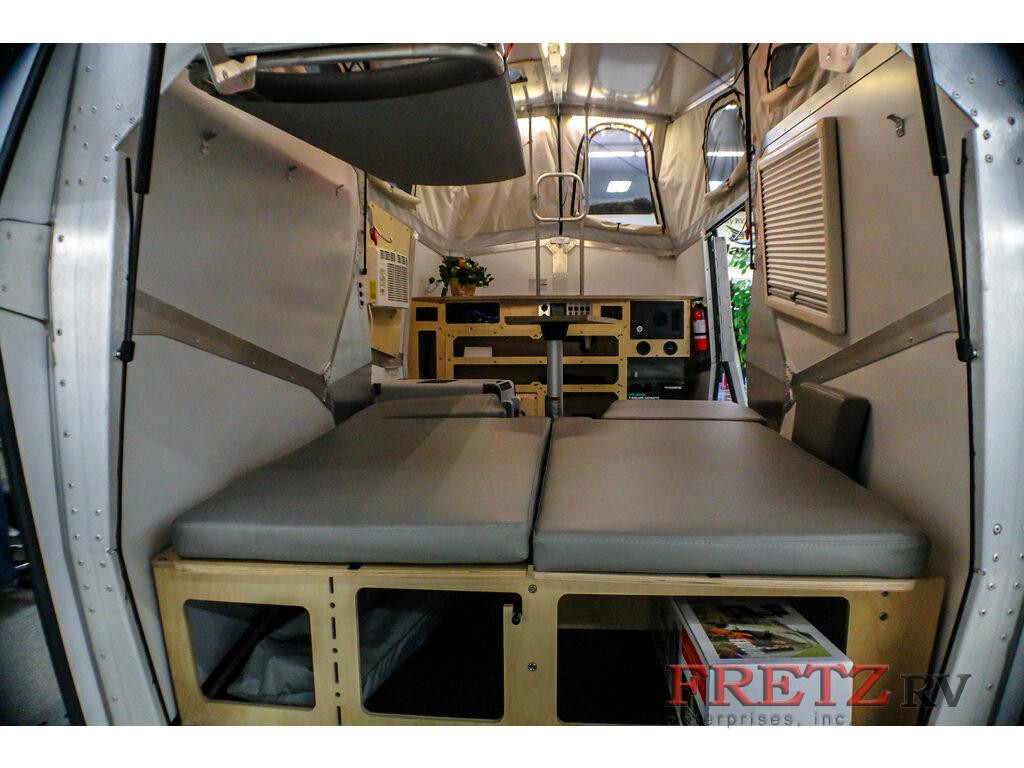 Don't wait a moment longer to take home a travel trailer that can truly help you get off-the-grid for your next camping trip. Contact us today.