You're looking for a compact solution to your camping adventures that will offer a comfortable sleeping space and easy-to-tow build.  The TAXA pop-up travel trailers for sale at Fretz RV are exactly what you've been looking for!  These travel trailers feature compact designs that offer lightweight builds so that you can easily tow them behind your vehicle.  Learn more about the benefits in this TAXA Outdoors popup travel trailers review.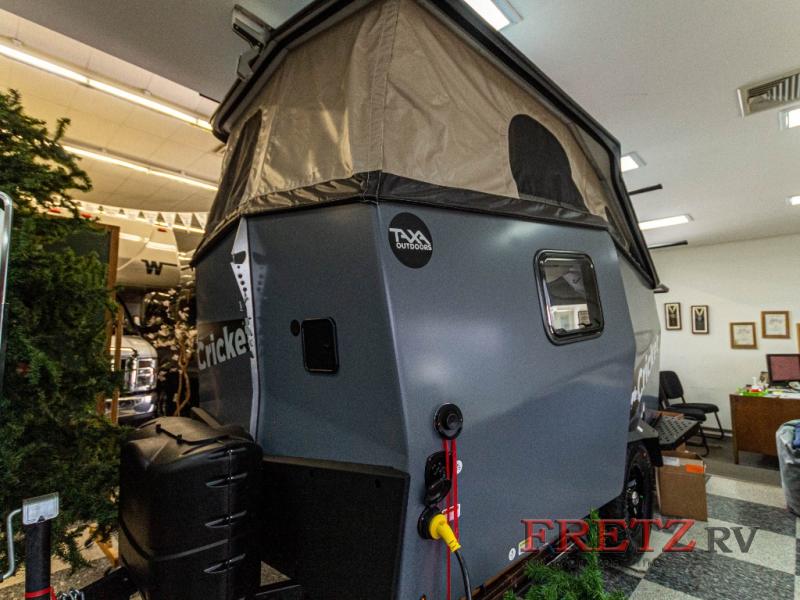 Cricket Standard Model
The first of our favorite TAXA floorplans is this Cricket Standard Model travel trailer with pop-up roof.  This pop-up camper is ideal for off-the-grid camping and features 15″ all-terrain tires, so it can easily go wherever you want.  The gross weight of just 2500 lbs, makes this travel trailer easy-to-tow behind your crossover or large SUV.  Additionally, the design and layout of all these amenities in this camper are NASA-inspired, so every inch of the space is built efficiently to provide you with the best possible experience.
Additional Features:
RV Queen Bed
Pop-Up Roof
Dining Table
Panoramic View
Covered Sink
Tiger Moth Standard Model
Looking for something even more compact?  Then the Tiger Moth Standard Model travel trailer may be the one for you.  The Tiger Moth travel trailer is perfect for easy storage and weighs only 2200 lbs!  It is ideal for anyone who loves off-the-grid camping but needs an upgrade from a tent.  This model features a spacious queen bed and a pull-out kitchen for making delicious meals.
Additional Features:
Folding Seat Bed
Under-Bed Storage
All-Terrain Tires
USB Charging
Fresh Water Tank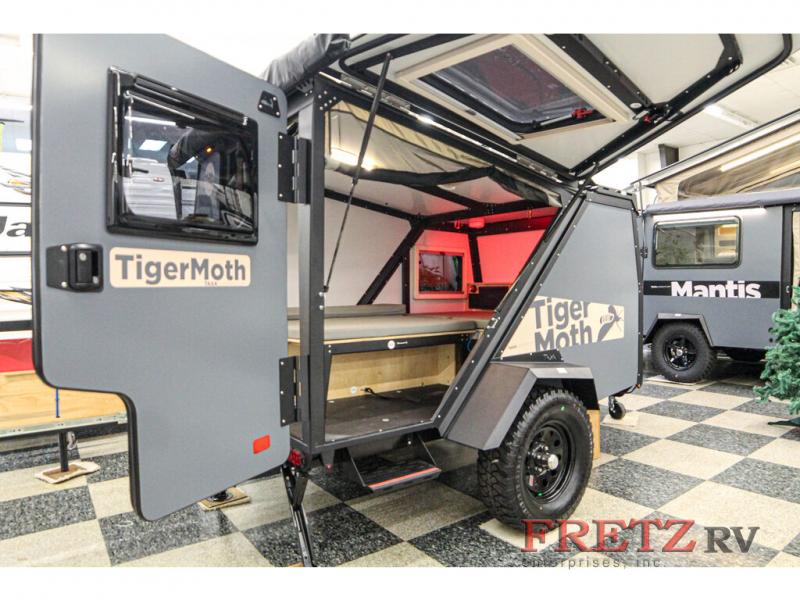 Mantis Standard Model
The TAXA Outdoors Mantis Standard Model travel trailers for sale at Fretz RV offer an easy-to-tow, off-the-grid camping solution for families of four.  These trailers come with a sofa that transforms into a full-sized bed, a bunk bed system for the kids, and under-bed storage for all your clothes and gear.  Additionally, the cassette toilet and shower make it easy to stay in places where restrooms aren't available, without having to worry.
Additional Features:
Folding Couch/Bunk Bed System
Full Size Bed
Pop-Up Roof
Dining/Study Counter
LED Lighting
Mesh Screen Door Curtain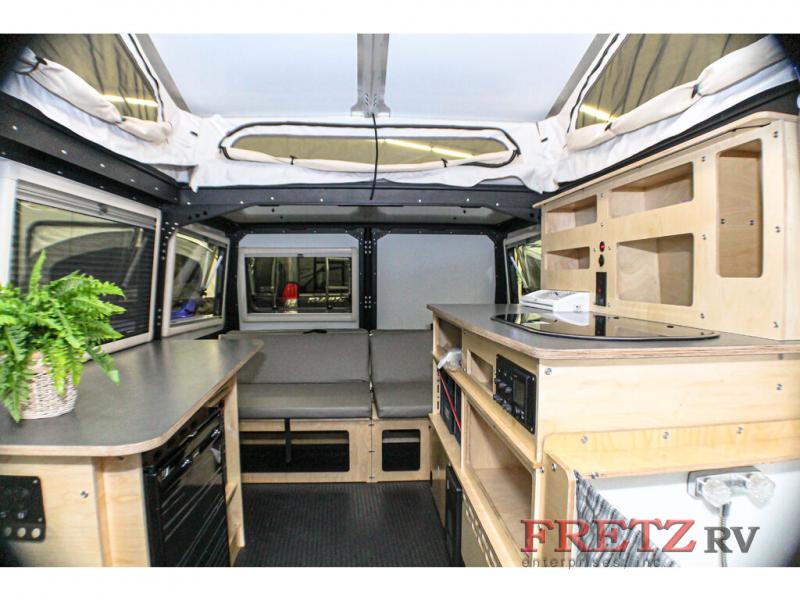 This summer, take home an RV that can go anywhere you do with one of the TAXA Outdoors travel trailers for sale at Fretz RV.  Contact us today for more information.