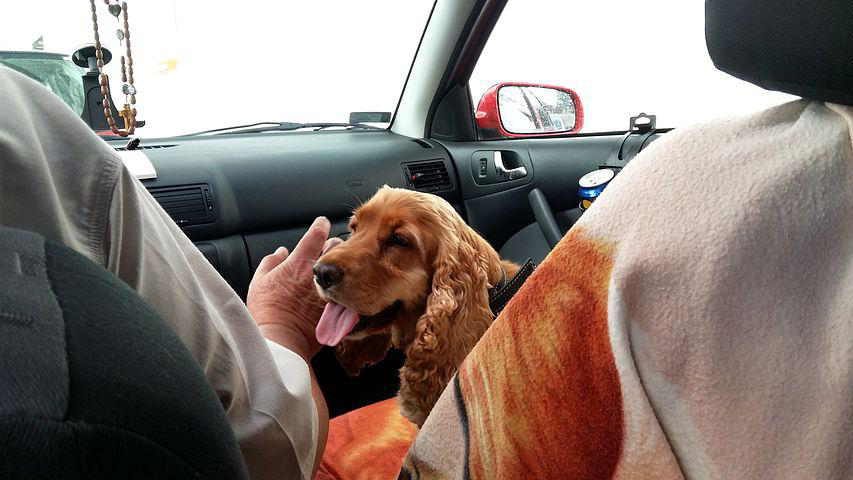 If you have a pet, you know how hard it is to leave them behind while the family takes an RV trip. Understandably, more than 50 percent of RV owners take their pets along with them!
I mean, RV's are perfect for pets if you think about it. RVs give pets all necessary amenities of a safe homey environment, plus they get to spend time with their favorite humans! They can spend more time outdoors and play during the day, and at night they have a familiar place to call their own!!
As wonderful as it might be for both you and your pet, there may be some challenges that come along with RVing with those furry friends. Below are just a few tips and tricks to make traveling with your pet easy, safe, and fun!
1. Make sure immunizations are up to date and print copies of their records!
Before you leave, check to make sure all annual vaccinations have been administered. This is important for your pets health but also because some campgrounds require documentation of vaccinations. It'd be a good idea to print copies of your pets records. Physical copies are a safer bet compared to storing the documents on your phone because of possible connectivity issues. Its also a bit easier to hand in physical papers when checking in.
2. Be aware that certain pets are not welcome in all campgrounds/resorts!
Many parks have different rules and regulations that might prevent you from staying there with your pet. Most parks have at least some "aggressive dog" clause in their contracts. If you don't have an aggressive dog, great! However, some parks go further and restrict certain breeds of dogs. There's also a possibility that the park has pet weight limit, which is basically banning larger dogs without specifically naming them. Some campgrounds limit dogs above 35 lbs, while others wont allow pets over 15 lbs! So, just be aware of the parks rules and make sure both you AND your pet are welcome!
The most commonly banned dog breeds are as follows:
German shepherds
Akitas
Staffordshire terriers
Chow chows
Pit bulls
Alaskan malamutes
Doberman pinschers
Great Danes
Siberian huskies
Rottweilers
Presa Canarios
Wolf hybrids
3. Make sure your pet's food is not bear food!
It's a good idea to bring your dog food in an airtight container. Those bears got good noses, and there's been countless stories of bears scratching at RV sidewalls trying to get to the food supply! Bears are the largest possible intruder, but there's plenty of smaller critters that would love to munch on that food as well. Raccoons, mice, bugs, you name it!
4. Keep them safe while your away!
One of the biggest threats to pets in the RV is heat exhaustion. If it is 80 degrees outside, temperatures in a closed car can climb to 114 degrees in just 30 minutes. If possible, try to choose a campsite with some shade, and don't forget to take advantage of your shades/blinds! Keeping the air conditioning running is great, but one brief outage can send temperatures through the roof. For an extra layer of safety you can get items like a temperature monitoring system and a pet camera so that you can keep an eye on your pet wherever you are! Check out Fretz RV's shop for these items.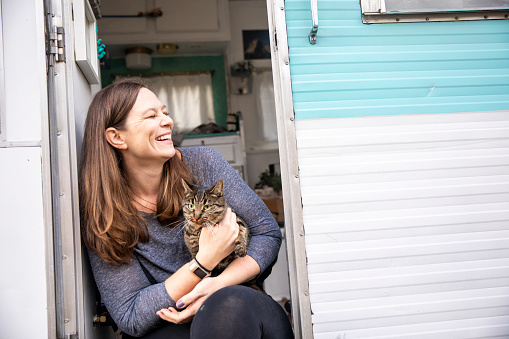 Visit Fretz RV and begin your adventure!
These are just a few tips that help make traveling with your pet safe and easy! Visit Fretz RV today to find the perfect RV for you and your furry friend! If you and your pet are already RVing, post a picture on Facebook or Instagram and tag @fretzrv !!!