Thinking about buying an
RV
? As exciting as the idea can be, it's also quite daunting. Deciphering the different types to discover which one suites your needs best can require a lot of research. We'd like to help streamline your decision-making process by providing a quick guide to the variance of RV types.
To Tow
If you go camping close to home more often than taking long trips, you may prefer a
towable RV
. There are two major types to know in this category, the first being
Fifth Wheel
. This is a trailer that is attached in the truck bed. They are typically quite spacious with extra room for storage. The other is a
Travel Trailer
. For those without a truck, this RV can also be towed using an SUV or van. They are more compact, which saves gas but still contains all the comforts of home.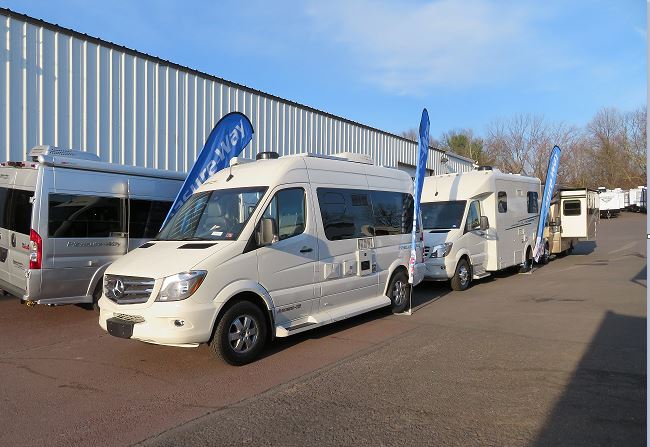 To Drive
One of the most desirable
motorhomes
would be the
Class A
. These come in biggest in the RV family. The
Class A
is an all together unit including all the amenities you'd expect from a brick and mortar home. This would be a good choice for a full-timer. The
Class B,
also known as a campervan
,
 can offer a more cozy all-in-one option. It requires less patience because of its size but might not be the best option for a family of travelers. At last there is the
Class C
, perhaps best explained as a combination of A and B. The driver section is fully distinguishable from the rest of the motorhome and usually contains an entertainment center or loft area above it.We hope this guide made the distinctions more clear and gave you better direction toward your upcoming purchase. While we tried to hit some highlights to give you an idea, there are branches off these such as
pop up campers
and even
truck campers
. To get a full idea of options, layouts, and sizes, click
here
. If there is anything more you'd like to know about the difference in models, we can help! Send us a message on 
Facebook
 or 
Twitter!