Many people don't consider the fall season when they think about their next American RV Roadtrip. However, the fall might just be the perfect time to adventure! If less traffic, cooler temperatures, less crowds, beautiful fall scenery, and potentially lower campground prices interests you, start planning your fall RV trip today! 
Below are some beautiful RV-friendly destinations that you might want to consider traveling to this fall!
Conway, New Hampshire
Located in the center of the White Mountain National Forest, Conway is the central business district for several surrounding counties. It is also the eastern terminus of State Highway 112, nicknamed the Kancamagus Scenic Byway.
Although the Byway is only 34 miles long, it's one of the best routes to see the fall foliage. The "Kanc", as it is called, is full of beech, birch and maple trees. On average, the main viewing season lasts from late September to mid-October.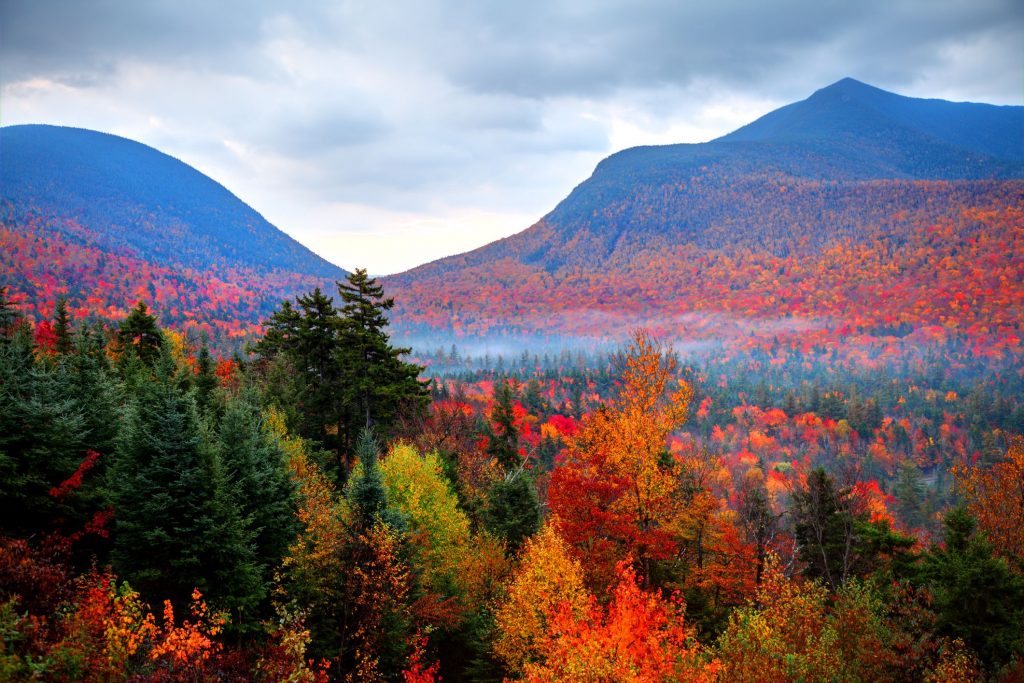 Things to check out: 
Diana's Bath: a series of pools, cascades (waterfalls) and the Lucy Brook.
North Conway: is a nearby town with five scenic covered bridges and a restored 1920s passenger train.
Aspen, Colorado
Aspen is a prime location to observe the colors of the leaves change. From late September to early October, the area's dense foliage turns orange, dark yellow, and reddish brown.
The Maroon Bells, twin 14,000-foot peaks, are among Colorado's most photographed landmarks. Revered for their natural beauty, the Maroon Bells are reflected in Maroon Lake. Pet-friendly trails offer endless scenic views of majestic mountains, vast fields of wildflowers and aspens.
Things to check out:
Independence Pass: Take Highway 82 to Independence Pass for its stunning views in early fall.
Grottos Trail and Cascades: Continue on Highway 82 from Independence Pass, park in the designated Grottos Trail parking lot and look for the "ice cave" signs. Follow the trail to see the beautiful rock formations of the cave. If you want even more, stay on the road to reach the Cascades, a series of waterfalls that flow into the Roaring Fork River.
Boone, North Carolina
Named for American pioneer Daniel Boone, Boone is the economic center of the seven-county region of western North Carolina known as the High Country.
Boone is located on the Blue Ridge Parkway, which runs through Virginia and North Carolina. This 469-mile route has long stretches with speed limits of 45 mph or less, so you can enjoy breathtaking mountain views and explosions of orange, gold and red as you go. as the leaves change. The fall color usually begins in the high mountain areas around the first week of October and makes its way into the lower areas by mid-November. These are the peak times for seeing the fall foliage, but actually every time you come here there is a beauty to be enjoyed.
Things to check out:
The Rhododendron Tunnel at Craggy Gardens: offers spectacular scenery and stunning mountain views. On clear nights, the large picnic area becomes a popular spot for stargazing.
Watertown, New York 
The 170-mile Olympic Byway stretches from Lake Champlain to Lake Ontario and winds its way through the towering peaks of Adirondack Park. The area greets autumn from mid to late September with warm shades of crimson, gold, and orange that you won't want to miss.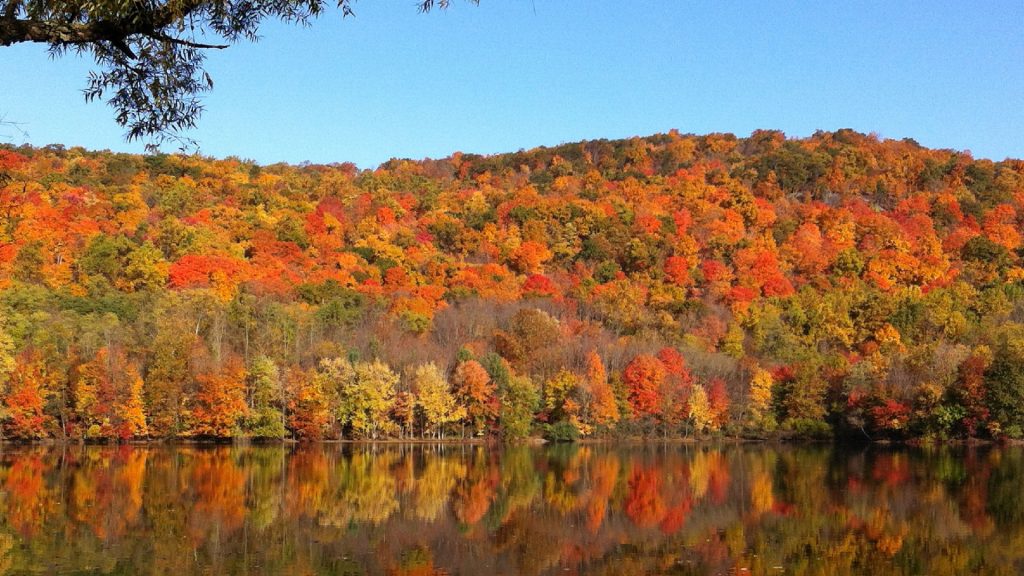 Ready to head out to these beautiful destinations? Pack up the RV with warm hoodies, smores ingredients, hot cocoa, and a camera, and you're all ready to go!! Don't have an RV just yet? We got your back! Fretz RV is having a back-to-school sale to get you and your family on the road ASAP!