Happy Ravioli Day, RVers! Are you looking for easy and delicious ravioli recipes that you can make on your RV stove or campfire? Look no further! Here are some simple ravioli recipes that are perfect for a cozy night in your RV or a camping trip with friends and family.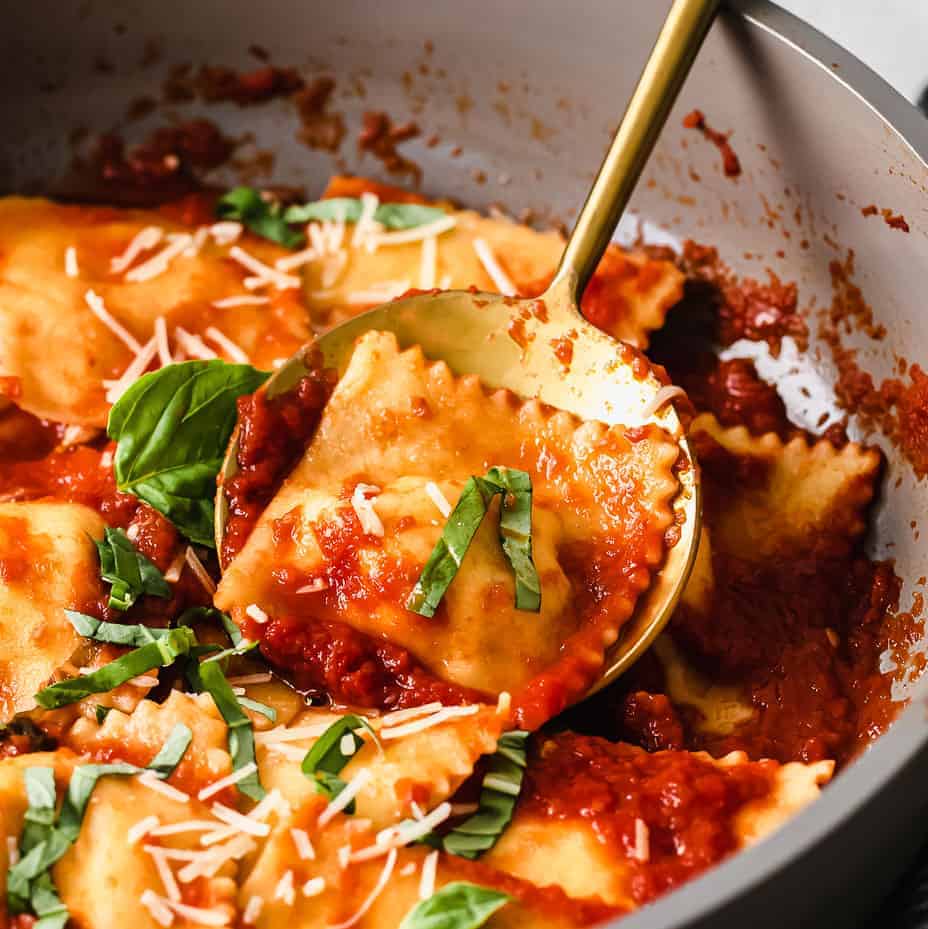 Ravioli with Pesto and Roasted Vegetable
This recipe is easy to make and bursting with flavor. Start by roasting your favorite vegetables in a skillet or on a grill over the campfire. Then, cook your ravioli according to the package instructions. Toss the cooked ravioli with pesto sauce and top with the roasted vegetables. You can also add some grated Parmesan cheese for extra flavor.
This hearty soup is perfect for chilly nights in the RV or camping trips. Start by sautéing some onions, garlic, and carrots in a pot over medium heat. Add in some chicken or vegetable broth and a can of diced tomatoes. Bring the mixture to a boil and then add in your favorite ravioli. Cook for about 5-7 minutes or until the ravioli is cooked through. Top with some fresh herbs or grated cheese.
This recipe is perfect for a campfire cookout. Start by boiling your ravioli until it's al dente. Drain the ravioli and toss it with some olive oil and your favorite seasoning. Thread the ravioli onto skewers with some cherry tomatoes, zucchini, and onions. Grill the skewers over a campfire or on a grill until the vegetables are tender and the ravioli is slightly crispy.
This easy recipe is a twist on traditional lasagna. Start by cooking your ravioli according to the package instructions. In a separate skillet, brown some ground beef or turkey and add in some diced tomatoes and Italian seasoning. Layer the cooked ravioli in a baking dish with the meat mixture and some shredded mozzarella cheese. Repeat the layers until you reach the top of the dish. Bake in the oven or on a campfire for about 20-25 minutes or until the cheese is melted and bubbly.
And there you have it, some delicious ravioli recipes that are perfect for your RV or camping trip. If you're looking for an RV to make all of your culinary dreams a reality, be sure to stop into Fretz RV! Our knowledgeable staff can help you find the perfect RV for your needs and budget. Happy travels and happy cooking!