Many families are taking charge of their vacations by making the switch to RVing.  If you are dreaming of traveling across the country with your loved ones, check out the Pleasure-Way Tofino class B motorhomes for sale at Fretz RV today!.  These motorhomes feature expanding roofs, like the one pictured below!  Learn more in this Pleasure-Way Tofino class B motorhomes review.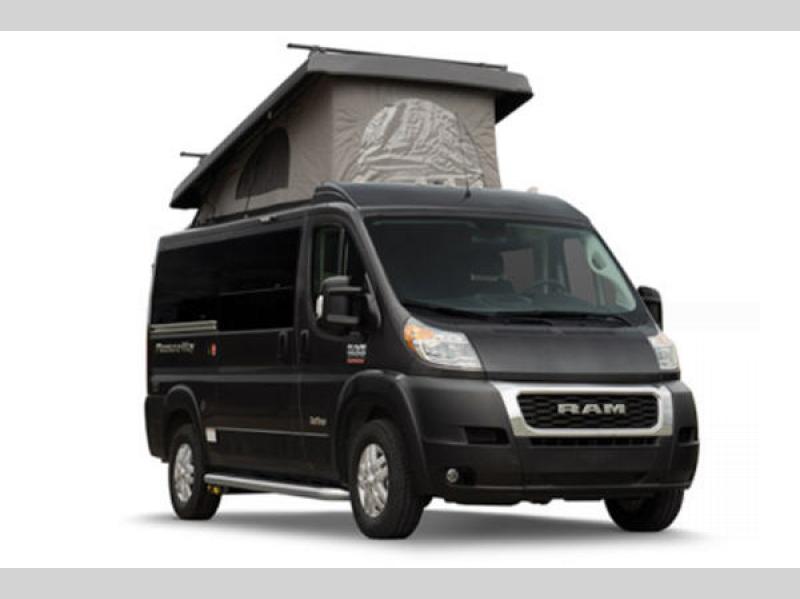 Luxury Interiors
When you order a Pleasure-Way Tofino Std. Model class B motorhome from Fretz RV, you'll find luxury features packed in every inch of the RV.  The modern finishes paired with panoramic windows make the space feel light and bright even on overcast days.  You'll find an induction cooktop for making coffee, frying eggs, or cooking up delicious dinners for two.  There is a fridge and sink for your convenience, along with LED lighting throughout.
Sleeping for 4
Everyone can travel safely in these Pleasure-Way Tofino motorhomes, thanks to the four seatbelts, the comfortable captain's chairs, and the rear sofa.  When you arrive at your destination, the sofa easily converts into a bed for two with ample storage underneath for equipment and gear.  The Sunbrella Roof Tenting gives you a second bedroom space that comfortably sleeps two.  Additionally, you can use the space to store more equipment when you're traveling with just two.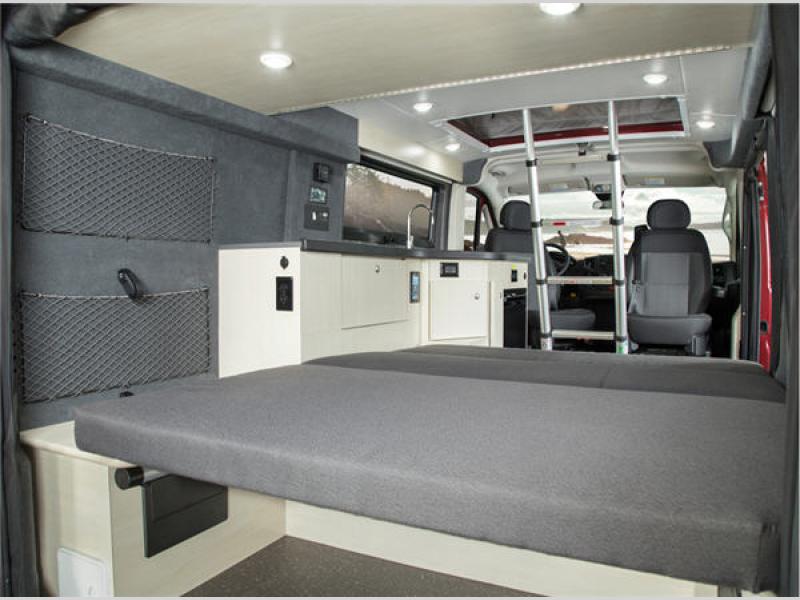 Whether you're looking for a convenient family RV or a luxury couple's coach, the Pleasure-Way Tofino class B motorhomes on order at Fretz RV are just what you need!  Contact us to order yours and start planning your next adventure today.