The air is getting warmer which means if you're not already, you'll soon be getting more and more eager to get outside. When it's time to hit the road, you need to be ready!
Once a destination has been decided upon, getting your Philadelphia RV just the way you like it should be a priority. Not just making sure it's in good condition but also having it reflect your personality. So to help you achieve that, we've got some great accessories you can add that will tell a story.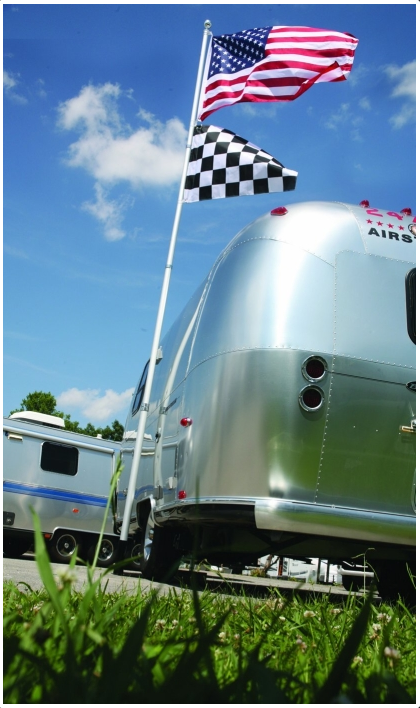 Flag
Perhaps nothing is more telling of an individual than a flag. This object can symbolize a great number of aspects about a person. From nationality to favorite past time, flying a flag from your camper is a way of sharing your interests with others. This comes in handy at an RV park or during tailgating season. We have a variety of flags to choose from ranging in size from 12 inches to 2 feet tall.
Awning
Another way to display your colors would be in the form of an awning. These colorful pieces add extra square footage to your RV by creating an outdoor room. As the temperatures continue to rise, you'll be glad an awning is attached to your vehicle. Not only does it provide space but also the shade factor will be a welcome relief from the sun! This will be a great place for resting after much outdoor activity. There's plenty to choose from right from our accessories store. They are too good to pass up!
What a fun activity to start the spring RVing season! All of these and more can be found in our catalog. What would you like to put in your motorhome?