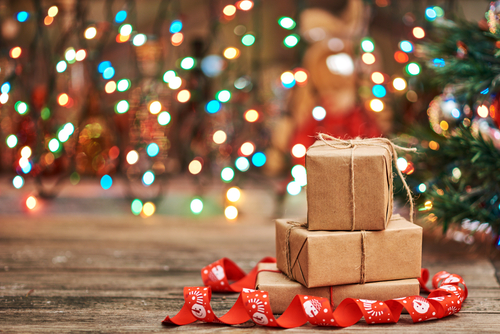 Christmas is fast approaching, which means you've got to get your shopping done as soon as possible. If you've got an RVer on your list (or are one yourself), here are some gift ideas that are sure to be a hit.
Outdoor
Spending time outdoors is part of the excitement of the over-the-road travel package and gifts suited to the outdoorsman will come in handy. Choose items such as a set of heavy-duty spatulas for the grill, a 12 pack of waterproof fire starter sticks, or an up-to-date US Road Atlas to help them map out the next destination.
Kitchen
You can never have too many accessories in the kitchen. Fill a stocking with an assortment of handy gadgets including an easy to use 4-in-1 can opener, clean air fogger to freshen and eliminate allergens and odors, and a set of removable state stickers to note all the places you've visited. Portable battery chargers are ideal for giving your mobile devices a boost. A new coffee mug and a pound of gourmet coffee or cocoa can be enjoyed by all.
Entertainment
The miles can get long and staying busy with fun items to help pass the time is an important part of the travel itinerary. Whether choosing items for adults or children, there's a variety of items to pass the time. Select from an assortment of computer and board games,E-readers, portable radios, movies, books, journals, puzzles, disposable cameras, sketch pad and pencils, book light, and music CDs.
RV Decor
Everyone likes to look their best and there's no reason your RV shouldn't be decked out in some bling of its own. Choose from decorative chrome license plate frames or a power decal with the recipient's favorite team. Go all out with a set of specialty Tyre Gards, decorative tire covers, or a designer RV cover. Pull down the shades and block out the hot sun keeping your RV cool with a pull-down or button operated visor.
General Accessories
A warm beverage is always a nice touch to start the morning or end the evening. With a thermos, your drink will retain its temperature for several hours, is spill resistant, and has multiple attachment options. An adjustable mug holder is the ideal for travelers whether using a cup, mug or glass. For an evening by the campfire with a glass of wine, two-part wine glasses will fill the bill.
Visit Fretz RV
Still in need of ideas? Just check out the Fretz RV store for more great gifts for Christmas and beyond.