Are you planning your next menu for the campground? If so, you'll want this breakfast camping recipe to add to the list. This chickpea hash is an excellent new take on a classic breakfast that offers more protein and veggies than a typical hash. Get the full recipe below.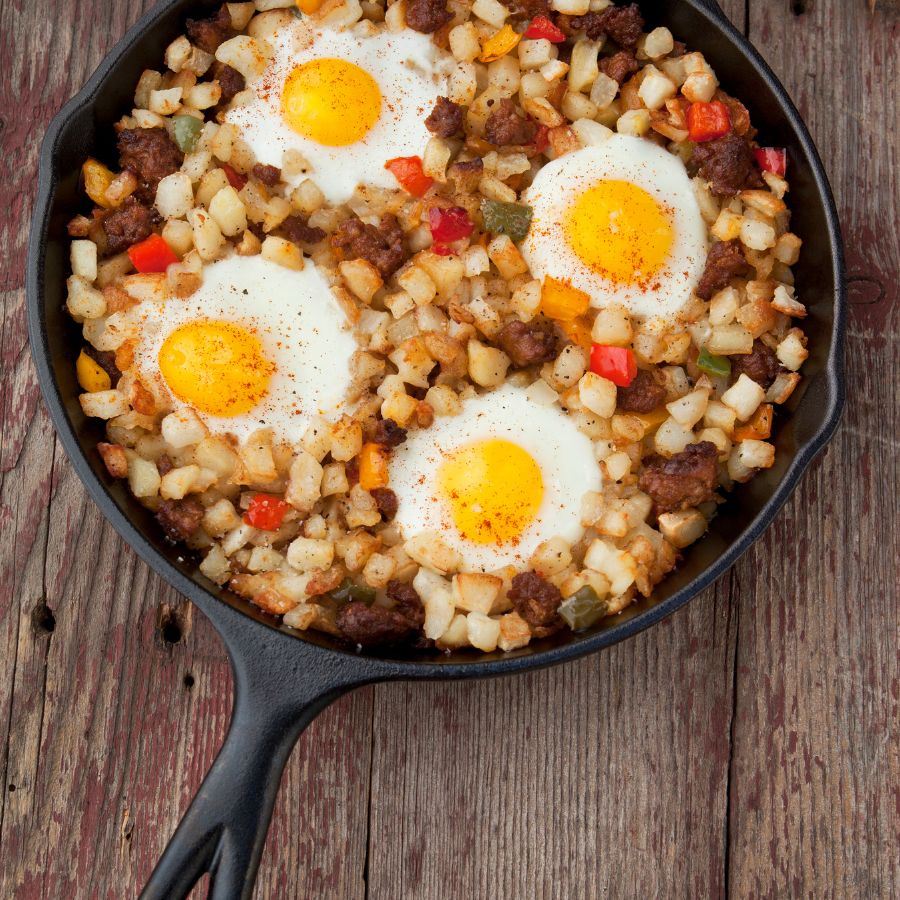 Ingredients
1 tbsp. oil
1 zucchini
1 small red onion
3 mini sweet peppers
1 (15 oz.) can chickpeas, drained
½ tsp. cumin
¼ tsp. coriander
⅛ tsp. cinnamon
½ tsp. salt, plus more to taste
2 eggs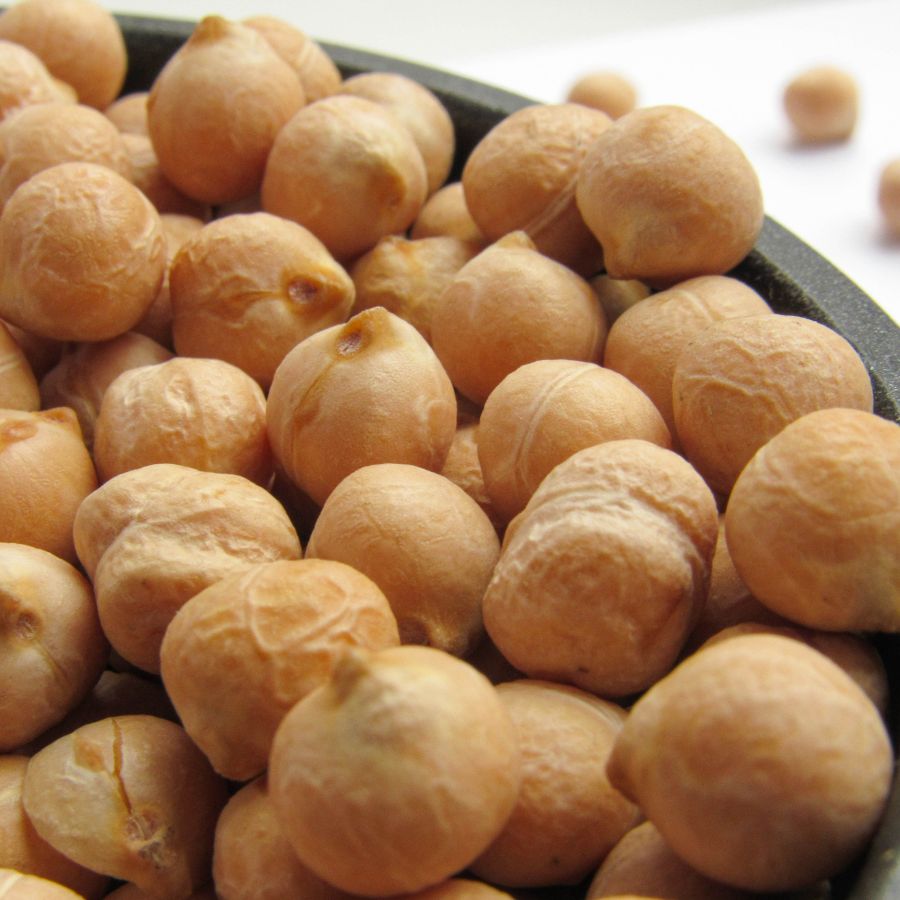 Instructions
Wash and dry all produce.
Slice the zucchini and onion into 1/4″ half moons.
Slice the peppers thinly and set aside.
In a large cast-iron skillet, heat a drizzle of oil until it sizzles when you sprinkle it with water.
Add in the onions, peppers, and zucchini.
Saute until the onions are fragrant and beginning to soften. Approx. 5 minutes.
Toss in the chickpeas, spices, and stir to combine thoroughly.
Continue to cook on high until the veggies and chickpeas are browned.
Create a bowl in the center of the skillet by moving the veggies and chickpeas to the outside.
Add another drizzle of oil and crack the eggs into the oil.
Fry both eggs to medium well or to taste and season with salt and pepper.
Remove from the heat and serve hot with toast.
Contact us today to learn more about the incredible RVs that can help you get to the campground with your family.