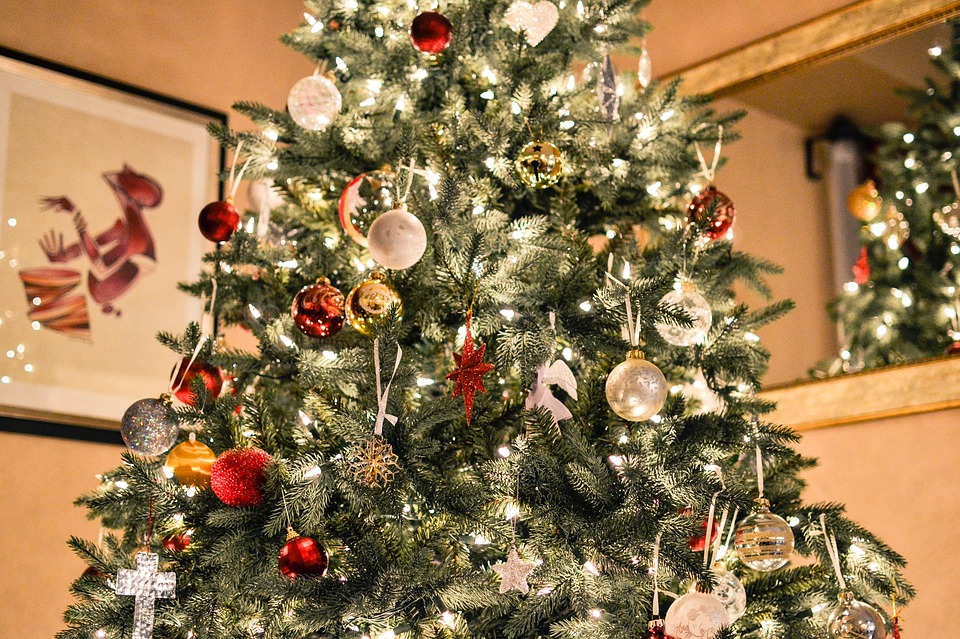 As this holiday season gears up, one of the first things one everyone's mind is decorating. After Thanksgiving many people make it their mission to get up all the holiday items for the family, friends, and neighbors to see. Often times there will be competitions within subdivisions for who can have the best or even most out for the viewing pleasure of those driving by. As fun as this can be, the outside lights and props are lacking. Why, you ask? Well, perhaps because the best part is inside – the tree.
Tree In Your RV
Just because you have a 12ft evergreen in the living room of your standard home doesn't mean you should skip out on your motorhome. If you love your second home as much as we love ours, you'll want to add some Christmas color to it anyway, so why not an RV Christmas tree? This will be especially nice if you plan on RVing during the holiday season. Deciding on the perfect tree is important to any space. This is a great time to think outside the box and do something different. Have a perfectly decorated green tree already? May be you'd be interested in a pink or blue tree for your RV that has hit the scene this year. Incorporating colors that are personal to you could be a great way to tie in Christmas with other aspects of your life.
Trim The Tree
Now that you've picked the perfect piece, it's time to add to it! If you picked a bold color for your tree, choose a contrasting color for ornaments and lights. If you have a typical green tree, the options are still aplenty. Themes are always fun such as silver and blue, pastels, or team insignias. Topics can reach beyond colors into favorite movies, cartoons, kid friendly, or hobbies. Lights and ornaments can be combined for a totally unique take on the holidays. Do you have a tree set up in your Fretz RV? If so, feel free to leave your decorating suggestions on Facebook or Twitter for fellow RVers to get inspired!