August 1, 2022
When I think of summer, I think of watermelon. Juicy, sweet, and delicious, watermelon is perfect for hot summer days! Come June you'll find watermelons at the entrance of every supermarket. Watermelon is delicious in many simple recipes, and is also just delicious as a snack straight from the slice. Here are three recipes using watermelon that you can prepare in your Fretz RV, backyard, campsite…wherever you may be!
Watermelon Slushy
Serves 4
Ingredients:
4 cups cubed seedless watermelon
1 1/2 cups lemonade
***you can also add 2/3 cup tequila to make a super refreshing frozen drink***
Directions:
Blend all ingredients in a blender until smooth and enjoy!
Fire and Ice Salsa
Serves: 3 Cups
Ingredients
3 cups chopped watermelon
½ cup green peppers, diced
2 Tbsp. lime juice
1 Tbsp. chopped cilantro
1 Tbsp. green onions
2 Tbsp. jalapeno or habanero peppers, chopped
This salsa has a cool side to it with some watermelon, but then heats up your mouth with some jalapeno peppers! All you have to do is combine the ingredients, mix them, and enjoy!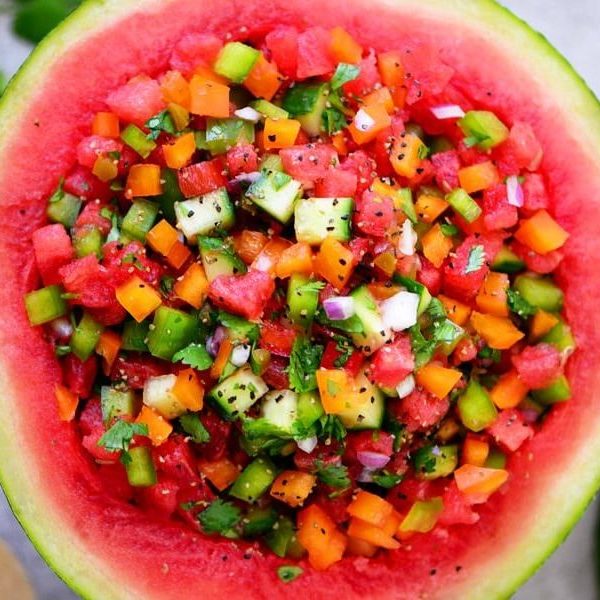 Watermelon Salad
Serves 12
Ingredients:
Large Watermelon (cut into 2 inch chunks)
1 Pint Blueberries
4 Ounces Crumbled Feta Cheese
2 Sprigs Fresh Mint Chopped
2 Tablespoons White Wine Vinegar
2 Tablespoons Honey
Mix all ingredients together and enjoy!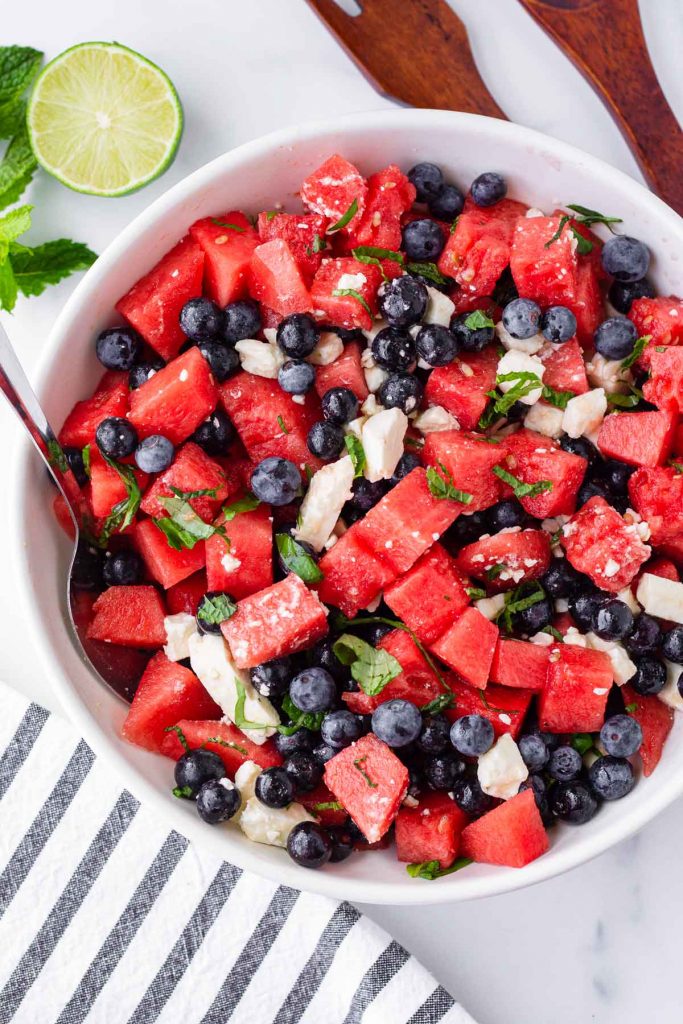 Whatever way you cut it, watermelon is a tasty and adaptable fruit. Next time you go camping or on a road trip, grab a watermelon and have a tasty salad, dinner, or cocktail with the sweet taste of summer.
Have another watermelon recipe you love? Share it with us on Facebook, Instagram, or Twitter!